The Generational Narrative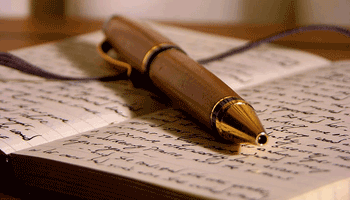 ---
For this assignment, you will examine your own experiences with literacy (reading, writing, habits, process, etc.) and relate them to the literacy of an older member of your family (parent, sibling, cousin, grandparent) in order to compose a Generational Narrative. Additionally, you will compare their experiences to your own, along with the concepts about literacy discussed in the textbook and the Tetrad N theme of Our Stories when writing this narrative. Since we are a part of a History Learning Community, you will be taking a historical perspective on this assignment. Your purpose in composing this narrative is to explore your own literacy history, habits, and processes to understand yourself better (and hopefully refine those for success in college), but also to better understand your family's history with literacy and explain those to others. Here are some things to consider:
How did you learn to read and or write?
What type of schools did you attend? Public or private?
Who are some people in your life who have acted as your literacy sponsors?
What is your earliest memory of reading or writing?
What are some institutions and experiences in your life that have acted as your literacy sponsors?
What have any of the assigned readings reminded you about from your past or present as a reader and writer?
How has your social location in life affected your literacy?
What particularly vivid memories do you have of reading or writing?
What frustrated you about the reading or writing processes as you progressed through school? Or, what has pleased you about them?
Interviewing
Requirements:
Draft(s)
Two peer-response sheets
Prewriting/Outlining sheet
Final copy in correct MLA format
Due September 20th
3-4 pages
Adapted from Andrea Montalvo