Source Reviews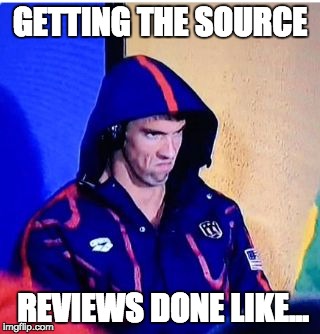 Warm Up For Today's Lesson
-Get ready for our Source Review workshop...
-Upload your source review draft to the Blackboard Discussion Forum thread: Warm Up 10/5
In the Message box, write questions and/or concerns you have about the source review.
---
What Are We Doing Today?
Source Review Workshop/Mini-Conferences
Homework
Friday...
---
Source Review Workshop
Who is the author?
What is the title?
In which section is the summary of the review?
How does the writer say this review will help with the Online Exhibit?
How many source integrations does the review have?
---
Homework
Submit your Source Reviews by 11:59PM tonight on Blackboard. (It will be in the Assignments section.)

Before you turn it in, go to the Writing Projects tab and look at the Assignment Description for Source Reviews.

Do your source reviews address the information you should include?