First Year Research Conference!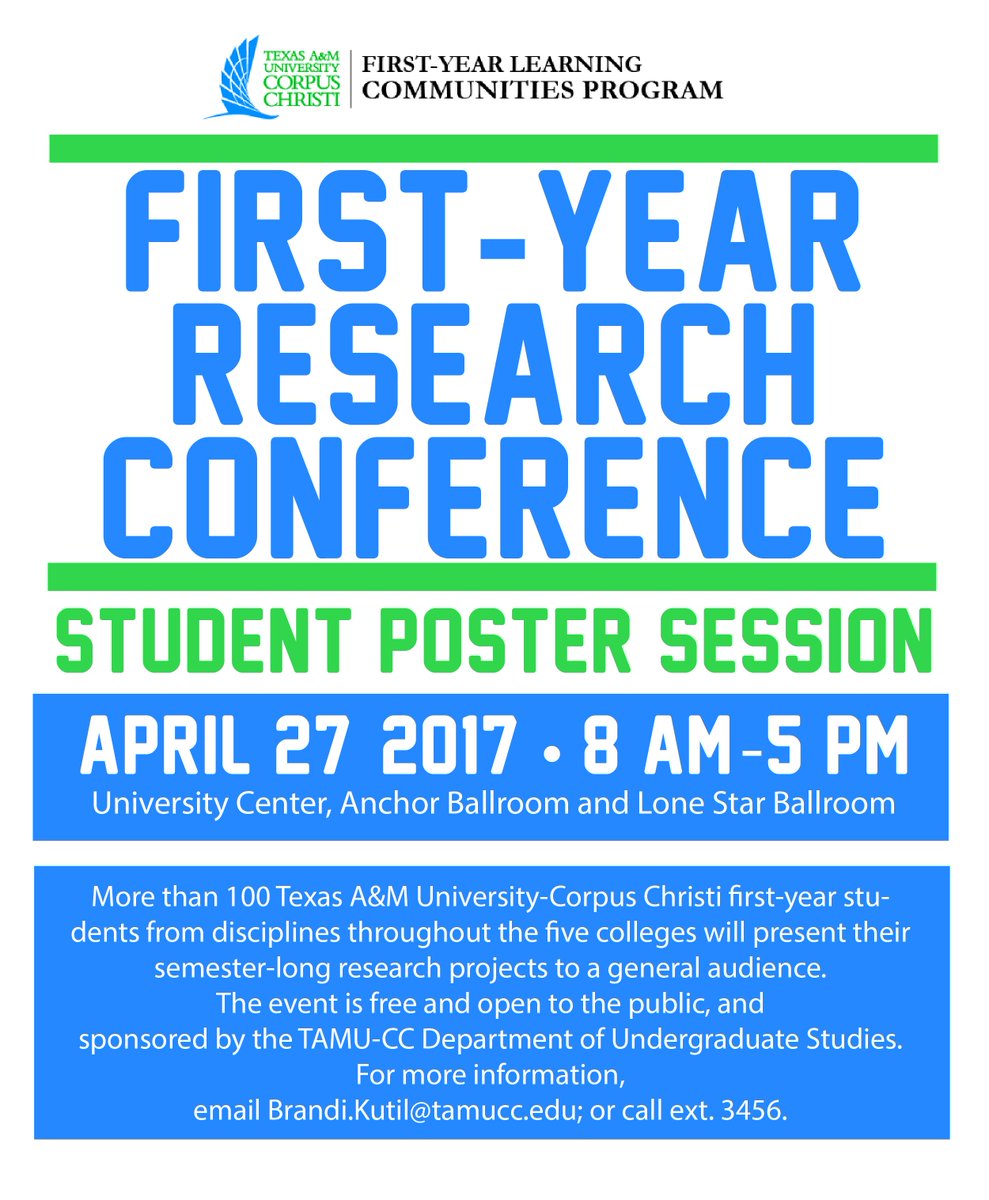 In lieu of Seminar, you are expected to attend two conference sessions and fill out an evaluation form for each session. These evaluation forms will be given to you at the event. To receive credit for attendance that day, you will need to upload a photo of your evaluation forms to the designated spot on the Seminar Blackboard page.
---
Announcements!
Your Seminar Final Reflection is next Tuesday in class (5/2)!
On-going Extra Credit Opportunity: Attend a meeting or event connected to the workings of the local government (i.e. City Council meetings, campaign events, etc.). To get extra credit, attend the event and write up a one page synopsis describing the event, your experience, and something that you learned from attending. Your extra credit synopsis can be turned in during Seminar. Email submissions are not accepted. Each submission is worth one point. You can accrue up to five points for this extra credit opportunity. Tuesday (5/2) is the last day to turn in extra credit!