Welcome Back to Seminar!
Good luck on Sociology Exam 3!
---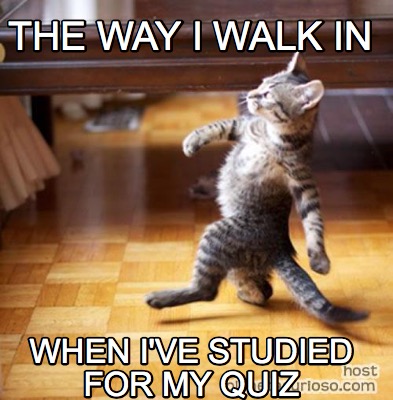 Seminar Quiz
In lieu of class today, you will complete the semester quiz on Blackboard and submit it prior to class on Tuesday, November 15, 2016. It's a short assignment and covers important information about grades and student services that you really need to know. You may work together on the quiz, but each person will need to submit their own assignment on Blackboard. Easy A!
---
Announcements and Reminders
Countdown to FINAL exam (December 13): 33 days! What are you doing to prepare?
Tomorrow is the last day to drop a class.
First Year Symposium (November 29): 18 days!

Your attendance is required.
Remember, we won't be meeting the week before, so make sure you have it ready before that time.