Welcome Back to Seminar!
---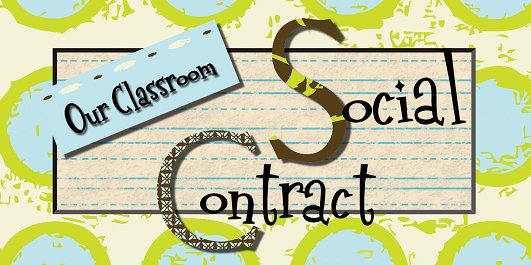 ---
Social Contract Activity
We were unable to complete this activity Tuesday, so we will work on it today.
Take a moment to write down what you believe should/should not be considered for our social contract. Be specific! It may help to consider "Do(s)" and "Don't(s)".
Now you'll get into groups to construct a larger list. Each person needs to contribute at least two things (one "Do" and one "Don't")
Debrief as a class
---
I encourage you to be an active member of class discussions and small group discussions. By engaging in discussion, you will have an opportunity to work with others, express concerns and disagreements, and consider as well as work towards possible solutions. We often take our Freedom of Speech for granted, but our right to express our beliefs is essential in our democratic society.
---
Announcements and Reminders
Countdown to first exam (September 22): 14 days! What are you doing to prepare?
Winners of the scavenger hunt: TBA