Jan van Eyck, Portrait of Giovanni Arnolfini (?) and His Wife, Giovanna Cenami (?), ca. 1434
___
Hugo van der Goes. Portinari Altarpiece, ca. 1474-76.
___
Unicorn at the Fountain, from the Hunt of the Unicorn series, ca. 1498-1500.
___
Filippo Brunelleschi, Dome of Florence Cathedral, 1417-36, lantern completed 1471
___
Brunelleschi, Foundling Hospital, Florence. Designed 1419, built 1421-44.
___
Donatello, David. 1420? to 1460s
___
Donatello. Equestrian monumnet of Erasmo de Narni (Gattamelata), 1443-53
___
Giotto, Last Judgment, in the Scrovegni (Arena) Chapel, Padua. 1305-6.
___
Masaccio, Trinity with the Virgin, Saint John the Evangelist, and Donors. In Santa Maria Novella, Florence, c. 1425-27.
___
Masaccio and Masolino. Interior of the Brancacci Chapel, Church of Santa Maria del Carmine, Florence, 1424-27
___
Andrea del Castagno. Last Supper, in refectory of Convent of Sant'Apollonia, Florence. 1447
___
Piero della Francesca. Battista Sforza and Federico da Montefeltro. 1472-73.
___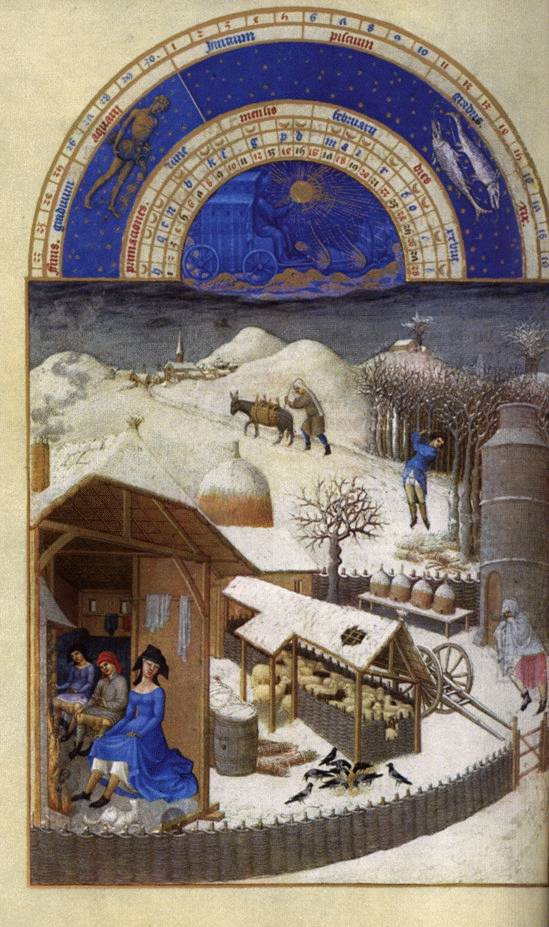 Libmbourg Brothers, Page with February, Tres Riches Heures, ca. 1413-16
Claus Sluter, Well of Moses, from the Chartreuse de Champmol, ca. 1395-1406.
Robert Campin, Merode Altarpiece, c. 1425-28