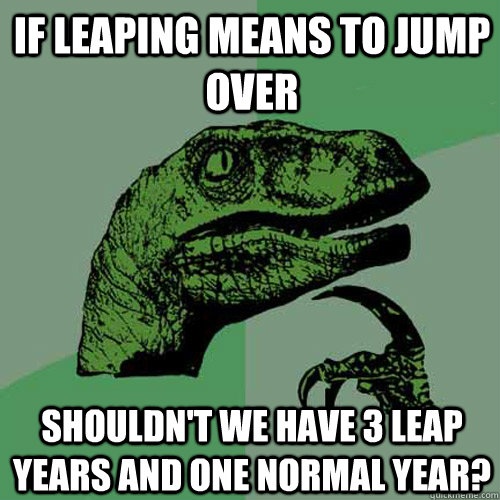 Leap Day!
---
Homework (?!?)
Watch this video before class on Wednesday!

Try to bring specific questions about it to class with you.
If you can't think of specific questions, at least come prepared to discuss.

Next Wednesday (March 9th) we will be doing your Triad M Midterm Reflection (worth 10% of your final grade in Seminar) in class. You MUST be in class to complete the reflection!