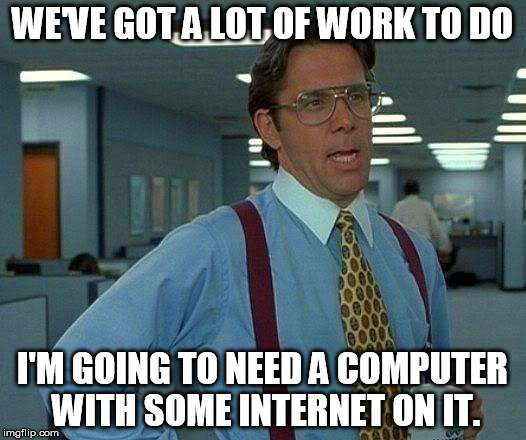 Welcome Back!
Questions/Comments?
Triad CS Final Portfolio discussion (due December 6 by 11:59pm)
First-Year Symposium Prep
Team poster planning time!
---
Course Evaluation Time!
You should have received a message regarding online course evaluations. To evaluate all of your classes and be entered for a daily drawing to win $25, go to http://studenteval.tamucc.edu/. The deadline for submissions is Thursday, December 7.
NEW THIS SEMESTER: Faculty who receive an 80% response rate or better will be entered to win a special Islander prize pack. Three faculty winners will be chosen at random throughout the evaluation period and will be notified via email.
These things matter! Let the University know how your classes were this semester! (And, you know, let my boss know what you thought of me!)
---
Announcements/Reminders:
Team coding project resubmits (of any of the pieces thus far) are due tomorrow night by 11:59pm! (You can earn up to HALF of the points you lost back.)
We will be compiling your posters in Seminar on Wednesday! Bring all the things (printouts of headings, text, flowcharts, prototypes, as well as stuff to make it all fancy)!