Rhetorical Situation
The context of a rhetorical act, made up (at a minimum) of a rhetor, an issue (or exigence), and an audience.
Put another way, a rhetorical situation occurs when a rhetor, an audience, a medium (such as a text or speech), and a context converge to create a rhetorical act, such as writing or speaking.
Agency: Rhetors are agents of change; a rhetorical act carries with it the burden of agency.
---
Influential Writing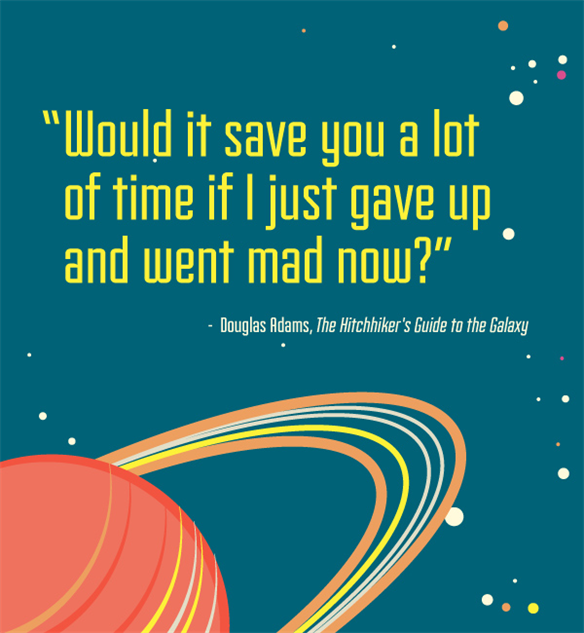 Discuss genre, audience, context, purpose.

Use 1st day writing to analyze these concepts
Work with partners to create discussion about why these things are important, but also why they are obscure to consumers of writing.
Importance of understanding your audience is fundamental to successful communication (e.g. KS vid)

Discuss writing process!

Apply Lamott to writing expectations in college v. high school
In what ways does Lamott's piece ask you to think differently about your writing?

Use threshold concepts to move into practice of writing as a social act -> problem solving!
Writing is a Knowledge-Making Activity

How does reading also spawn ideas? In what ways does writing about your selected piece continue this formation of ideas?

Writing Addresses, Invokes, and/or Creates Audiences

Describe the imagined audience of your piece. Based on the reading, what leads you to this conclusion? Does your piece "[blur] the boundaries between writer and audience?" (p. 21)

Writing Expresses and Shares Meaning to be Reconstructed by the Reader

How is your understanding and relationship of your selection unique? How does it demonstrate something about your goals and motives?

Words Get Their Meanings From Other Words

In what ways might context (time/technology/regionality) alter the interpretation of your selection?

Writing Mediates Activity

What activity might your selection have mediated in your life?

Writing Is Not Natural

What limitations might restrict the effectiveness of your selection's meaning?

Assessing Writing Shapes Contexts and Instruction

In what ways are you "assessing" your selection? What makes your selection "good" (or not?!) writing?

Writing Involves Making Ethical Choices

What specific consequences, inherent in your selection, can you identify? In other words, what might the author of your selection have had to grapple with ethically?

Writing is a Technology Through Which Writers Create and Recreate Meaning

Is your selection digital? Would it make a difference if it were? What technological preferences do you have for reading and writing?
To Summarize and Synthesize: How did this piece go out and make something happen? What specific problems does it address?
---
Homework: read Wired stories.

Think about what problems are described in them and come to class Thursday prepared to discuss and explain!
Making notes that help you summarize your piece will help you.
I encourage you to contact and communicate with your classmates that have the same piece!