Welcome to First Year Seminar!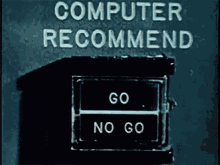 Allow me to introduce myself!
Here's a little Brain Test!
So, What Is Seminar, anyway?
How does Seminar help you be a successful Computer Scientist?
---
Something to Think About
On Thursday, we'll be examining the syllabi for your Triad courses. Pay careful attention to all three! Write down anything you have questions about; we'll discuss your reactions to them in class.
Also, your advisor, Martha Simcik, will be stopping by next week to introduce herself to you. She's an important part of your network here on campus!
---
Other Stuff:
If you are into gaming, check out the eSports Club (ESC)! I'm the faculty advisor and I'm excited about getting this club going again.
Bring your syllabi questions to class on Thursday!
I will occasionally be in attendance in COSC 1435 (I have a COSC 1436 lecture to attend most weeks that is scheduled at the same time), so look for me there!