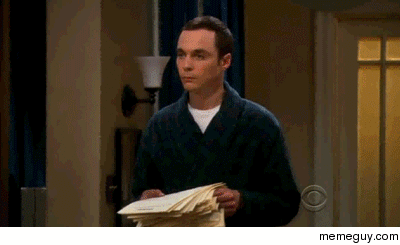 Modern Problems
Questions, comments, concerns?
Got blue books? If you have not brought me your blue books, you have until next Tuesday by 10:30am to get them to me in my office (FC 138)!
Today's Objectives
Consider/develop strategies for success on the exam
Practice writing your key ideas
Provide you the motivation to start studying now!
The exam is less than one week away. You need to be prepared!
---
Reminders:
Seminar will not meet next Tuesday. I will be in my office from 9-10:30 and from 12:30-4:00. Come on by and see me if you have any last minute questions. To earn participation points for the day you have a short reflection I need you to complete. I'll post the instructions for the reflection on Tuesday's class plans.
Things you should be reading for the week of 9/15-9/20: I Am a Man Chapters 7 and 8!

Remember that if you plan on finishing the book right before the exam, you won't have time to prepare for the exam!
Some tips for reading to get the most of out it!

Here is the exam study guide: HIST 1302 Study Guide
Best Practices for studying:
Write out everything!
Think about key terms and important people to include as specific details. (Use the 4 Ws of Historical Thinking!!)
Outline!! Outline!! Outline!!
There is no such thing as being "too ready" for an exam. :)
Use the resources I have provided to help you: Use the reading guide!
Join our Triad K Facebook group!
Also, take a break from studying to check out Dr. Javier Villarreal and Mr. Juan M. Perez today, from 2 – 3 p.m. on the 2nd floor of the Mary and Jeff Bell Library. The two poets will read in both English and Spanish from their latest works. For more information, contact Jennifer Anderson at ext. 3321; or email jennifer.anderson@tamucc.edu.
And/or....Free Dance Classes!! Islander students, faculty and staff are invited to free Salsa/Rumba dance lessons on Thursday's from 7-9 p.m. in the University Center (tonight in Lone Star Ballroom B). Singles are welcome, no partners necessary.