Proposals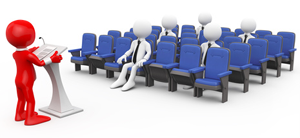 Freewrite:

Spend at least 5 minutes today reflecting on your ideas for research in the second half of this semester.
What did you learn about your interests from your Analysis Portfolio? Are you planning to follow through with the same topic or switch gears?
Write about where you might take your investigation next and whether your topic focus has changed or been reconfigured over the last week.
---
Proposal writing!

Writing a proposal can be very simple, but you'll want to think about how your audience is comprised of academics, as well as your peers that are pursuing academic goals.
Let's take this one step at a time.

Keep in mind that most of the basic requirements of the FYIC proposal should be included with your blackboard submission, too:
Note: The FYIC is canceled due to the pandemic. You'll still be expected to produce a proposal as part of our introduction to academic writing, but the link to submit it is no longer for submission to the conference.
A) Title
B) 200-word Proposal (Must include credible references and/or evidence of primary research! References do not count in word count.):
C) Bibliography (even one source is sufficient for now)
D) Names of all presenters
---
Homework
Read NWWK Threshold Concept 5 (pgs. 71-79) for next week.
Submit your proposal on blackboard by the end of the day Sunday.